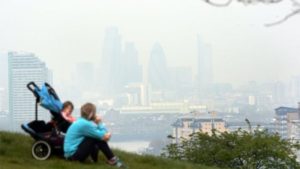 Air pollution may be linked to an increased risk of developing dementia, research in London has suggested.
A study shows a link between the condition and exposure to nitrogen dioxide (NO2) and toxic air particles.
Patients living within the M25 in areas with the highest NO2 levels were 40% more likely to develop dementia than those in areas with lowest levels, researchers said.
Alzheimer's Research UK said the results should be treated with caution.
The study, published in journal BMJ Open, used anonymous patient health records from the Clinical Practice Research Datalink to collect data from 75 general practices within the M25.
Source: BBC News : https://www.bbc.co.uk/news/uk-england-london-45572821