Most people aren't even aware that their phone has multiple transmitters and sensors already built into it. Not only does it have your cell radio, to enable you to talk and be connected to your mobile network, but there is also a GPS module, Bluetooth radio, a Gyroscope, Accelerometer and a Magnetometer.
Just from your smartphone alone, your movement, your interests and your habits can be determined.
Ok, so we're familiar with GPS technology which helps us to navigate around, check-in on our Facebook status, and determine our location anywhere on Earth. But are we aware of the power that our Bluetooth radio can provide?
Bluetooth technology has been around for a quite a long time now and as early as 1999 smartphones were being released with the Bluetooth 'push' technology that enabled Bluetooth hubs to push out content and be 'accepted' by the user. This form of advertising and promotion was used by many marketers, as a way of pushing out branded messages and promotions to customers' mobile phones. Brands such as Landrover, Nike, Coca-Cola and many others have trialled Bluetooth over the years.
But this type of promotion wasn't compatible with every smartphone device, and in fact, the most prominent device of them all being the iPhone.
However that all changed last year when Apple adopted the technology and the new IO7 platform opened up a whole new ballgame for the newer Bluetooth 4.0 technology. Apple have even adopted the moniker 'iBeacon'.
Bluetooth 4.0 or "Bluetooth Smart" or Bluetooth Low Energy (BLE), all refer to a class of low energy devices that use Bluetooth to transmit data wirelessly. These devices are usually in the form what's called a 'Beacon'  which can be as small as a pound coin, with a coin-cell battery that can operate it for up to three years due to its low power consumption.
Each Beacon has its own unique id that can be tracked and monitored for use in location based technology. Or it can even be used to connect to your smartphone via an app to encode location information and enhance the in-store retail experience.
Mobile apps can be pick up the signals from these Beacons from up to 50 meters and once connected a whole raft of opportunities can be available to transform the retail experience for shoppers:
Customer Loyalty
When a customer enters the store they can automatically 'check-in' via the branded app which when linked to an existing loyalty  programme could then give them access to in-store promotions and campaigns that are targeted, interactive and specific to products and brands that the store already knows the customer will like. The store also gains visibility of that customer's habits and purchases.
Coupons and Promotions
These can be pushed direct to the customer's phone, personalised and recommended, to increase the likelihood of sales. This could also allow the store to do flash sales to clear excess stock.
Mobile Payments
Customers using the store's branded app and have already 'checked-in', could then pay for their goods where payment would be performed through photo id and verbal authorisation. This seamless experience has the potential to improve the payment experience, reduce queues at tills and drive loyalty with shoppers.
Product Location
Using the store's branded app, customers would be provided with an interactive map of the store and be able to search for an item and locate it immediately in the exact aisle.
Customer Insights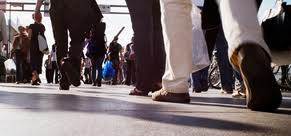 Either by using the customer's mobile device, or via a Beacon on the trolley, the store can gain insights and traffic patterns of their customers. Insights such as; how often do they visit? Where do they dwell? What aisles do they visit most? This information could help improve store layouts and optimise sales.
High profile brands such as Macy's, House of Fraser, Hamley's, Armani, Timberland and Clarks, just to name a few are all pressing ahead and trialling Beacon technology. Shopping Malls across the UK are also adopting the technology to enrich the shopper experience. As they are relatively cheap to implement, I think we'll be seeing a lot more retailers trialling this technology in the near future.
Beacons have such a wide range of use and can be used almost anywhere. We've listed a few other fields where we think Beacons could also be effective:
Casinos:
Track and monitor visitors: Where do they dwell? What is the most popular area they visit? How often do they visit? What games do they play?
Inform customers about the casino games and offers, using multimedia content such as video, audio and pictures. Provide customers with a map layout of the casino so they  can easily find their way around. Allow customers the ability to book casino slots at tables by using the interactive application on their phone.
Restaurants
Via the use of a downloaded mobile app, when a customer is in the vicinity of a restaurant, that restaurants 'beacon' will engage with the customer. The customer could then download the menu, place his food order, receive information such as opening times or special promotions. They could even pay for their food via the application which they have already connected their payment details to.
Hotels
Hotels like the Hilton are using beacons to allow guests to walk into the hotel, be automatically checked in and go straight to their room, using their phone as a key.
Banks
Banks can interact with their customers as soon as they enter a brand and allow them to select services and be notified when staff are ready to deal with them. Banks could send specific content to the customer via the mobile application, which could include statements of their accounts, last transactions and other details.
Coffee Shops
Beacons, once placed in our favourite coffee shops, can be used by customers to place an order and pay automatically without taking your phone out of your pocket or bag. Coffee shops could send promotions to the customers phone, also allowing the shop to send timely messages about offers during the day.
Education
Beacon apps can be used to record attendance to lectures and tutorials and be able to interact with students during those lectures. They could also provide personalised guides around the university, school or college which could also promote discount meal vouchers, books or gig tickets.
Museums and Art Galleries
Using an app, you could 'check-in' to the venue and payment taken on your arrival. Special tutorial guides could be downloaded to offer you a much more interactive experience. Promotions and discounts made available on the day to allow the museum to do flash. Beacons can also be used to track and monitor the whereabouts of artefacts and museum pieces by members of security staff.
Music Festivals & Concerts
By placing beacons around the venue, track and monitor how fans move around the festival site or venue. Identify the most built up areas and the most successful shows. Fans with a specific Bluetooth id could be allowed into the VIP areas of the site. Audio and video content could be streamed directly to fans mobile devices and content could be purchased there and then.
Airports and Train Stations
Travellers could automatically 'check-in' with their mobile application when connected to a beacon. Tailored messages could be sent direct to the traveller's mobile device, such as train or plane delays and news updates. Tailored content could be delivered such as city guides for the destination you are visiting. An easy map guide of the airport could also be made available, highlighting key areas such as toilets, duty free and departure gates.
Helping the Blind and Visually Impaired
By combing the use of Beacons and Wi-Fi access points and with the use of a mobile app, it is possible to help the blind and visually impaired find their way around a venue. Pinpointing and directing them to the restaurants, ATMS, Ticket Machines and valuable services around the site.